I was born in 1987?
That could have something to do with the fact that i'm
totally and utterly obsessed with all things 80's!?
Sequins, lace & red stained lips
would have to be the ultimate girly combo!
Don't you reckon?

I would rock this outfit anywhere!
Club Retro anyone?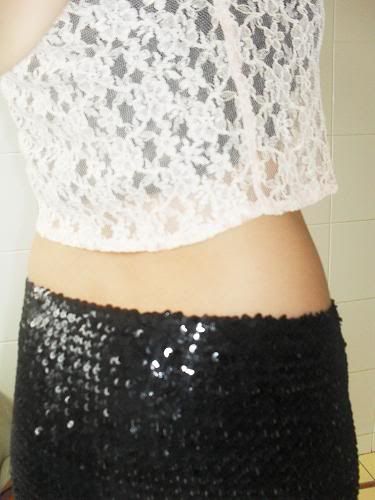 Location: My bathroom & My bedroom.
Wearing: Cream vintage blazer & peach lace tee from the 80's -
both discovered in the dark regions of my mother's closet,
Black cropped singlet & Sequin skirt -
both from Supre like years ago
and DIY over the knee socks.